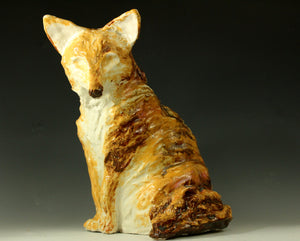 An archetypal form for the iconic southwest, this regal canid will look out for your plants and protect your house while beautifying it at the same time. This planter stands 14" tall, is approximately 10" in diameter.
It is a limited edition planter. Only 50 will be made and lead times may be longer when ordering multiples. 
Available in natural colors as pictured.